SCHOLARSHIP COMMITTEE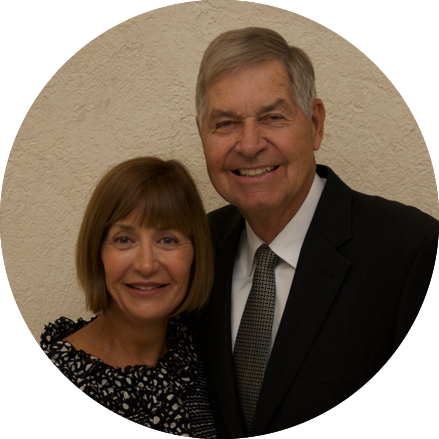 The Duttons
Hi. I'm Rebecca and am serving on the Financially Fit Employees scholarship committee. Here's a little about me. I was born in Utah and raised in northern California where I watched and experienced my father raise himself from poverty to financial security and even wealth through hard work, self-discipline, and, as he said, some luck to be in the right place at the right time. I graduated from Brigham Young University with a degree in Political Science and worked as a flight attendant for Pan American Airways. I am married and have 3 daughters and 7 grandchildren. My husband and I began our marriage with very little, but we lived frugally and saved. We have been through financial and physical challenges, but have emerged stronger and wiser. Along the way, we have tried to teach our children the value of work and an understanding of how to save and budget for a rainy day. Some of our children took this advice and some did not. But they all received college educations and are self-sufficient. Now that we are retired, it is a great comfort and sense of security to know we can continue to be independent and secure for the rest of our lives. I wish that for all of you--get an education, find a fulfilling job, work hard. It is good for us and it makes us happy.

Hi. I'm Craig and am also serving on the Financially Fit Employees scholarship committee. Here's a little about me. I was born and raised in Illinois. My family had very little money so I learned at an early age to work. I was willing to do anything from a paper route to working on a farm and in a gas station to earn the money I needed to pay for my college education and my passion for flying. I could work on the farm all day and make enough money to pay for an hour of flying lessons. I graduated from the University of Illinois with a degree in Aeronautical Engineering. I went to work for the Boeing Company in Seattle but with a downturn in the economy I was laid off just 2 years later. I worked for Cessna aircraft for another 2 years and was laid off again. This may sound familiar to some of you. During this time, I was married and because my wife was still working, I returned to college and finished an MBA. We had no money but traveled together on her airline benefits. There were sacrifices, but we did not mind. I took a job with a land development company and we moved to Reno, Nevada. We have 3 daughters and 7 grandchildren. After many years I became a partner in the development company. We are lucky to have had a good income, to have saved diligently, and to have had wonderful employees. It is a great feeling to be able to retire and know that we can enjoy life and that we will be financially secure.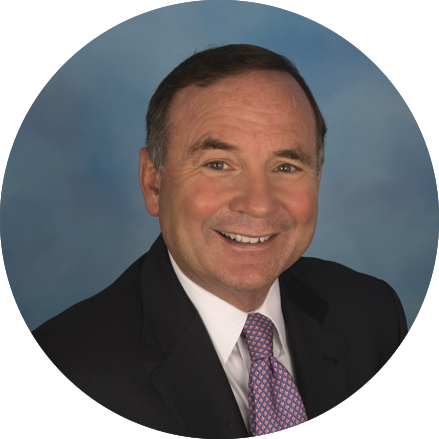 Mark S. Tanner
Hi. I'm Mark and am serving on the Financially Fit Employees scholarship committee. Here's a little about me. I am fluent in Spanish, Portuguese, French, and working on fluency in Italian and Chinese. I have lived and worked all over the world, including Latin America, Asia, the Middle East, and Africa. I have spent my career as CFO of both non-profits and for-profit companies. Professionally, I have been in charge of strategy for some of the world's best-known brands, viz., Pizza Hut and Pepsi Cola. I have also provided strategic leadership to AVID and United Technologies Corporation. Additionally, I have served on school boards, migrant worker boards, and corporation boards. I have degrees from Stanford in economics (BA) and UCLA in finance and accounting (MBA). I have thoroughly enjoyed my work and the fulfillment it has brought into my life. I continue to look for ways to serve my community.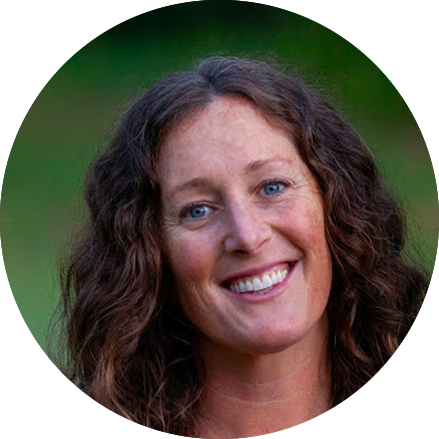 Kristina Nielson Taylor
Hi. I'm Kristina and am serving on the Financially Fit Employees scholarship committee. Here's a little about me. I was born and raised in Southern California. I come from a large family and watched my parents work tirelessly to provide opportunities and comforts for their six children. From a young age, my parents instilled in me the importance of earning an honest living, saving money, avoiding debt, and keeping track of my finances. I received a B.S. in wildlife wildlands conservation from Brigham Young University. During my time in the outdoor industry as a Forest Service employee, river guide, ski patroller, and ocean lifeguard, I thoroughly enjoyed earning money while spending time in nature. Although it was fun and often satisfying work, I eventually sought a different lifestyle and went back to school to earn another degree and become a registered nurse. I then worked for 9 years as an RN before returning to grad school and earning a M.S. as a Family Nurse Practitioner from BYU. I now work as an NP in a pediatric emergency room. I am married to my best friend, Kendrick. Together, we recognize all of the experiences we have been granted through our respective upbringings, schooling, and hard work. As we are both still in the thick of our careers and approaching middle age, we realize more than ever how important it is to be financially informed and plan for the future. I am so grateful for the educational and employment opportunities I've had throughout my life and know that so many of life's blessings are directly attributed to these opportunities.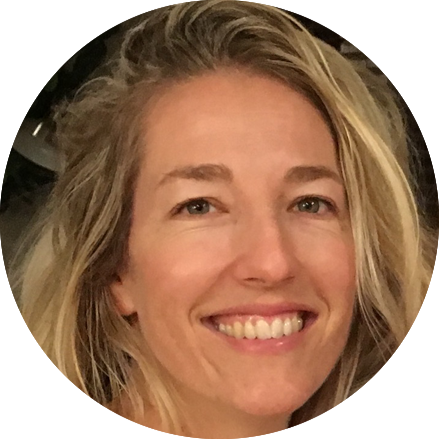 Holland Nielson
Hi. I'm Holland Nielson and am serving on the Financially Fit Employees scholarship committee. Here's a little about me. I work in the film & television industry, currently on a break to be home with my kids. I've worked as a freelancer most of my career after graduating from UCSB with a degree in Linguistics. At times I have felt like I made good money, other times I have felt broke. I learned I had to track & tame my personal finances if I wanted to work for myself. Now that I have a young family, those skills have proved valuable managing our family's budget. We are continuing to work on our own financial goals, the most important one being that we make financial decisions for ourselves based in knowledge and not in fear.